The Future of Sound: Converging Technologies in Audio
A new and exciting wave of innovation is breaking across the audio landscape, with market, technology, and regulatory trajectories aligning rapidly. The convergence of these forces is reshaping how we perceive and interact with our auditory environment. A dynamic transformation is underway, and the potential implications for both consumers and businesses are huge.
The Auditory Augmentation Era
Historically, augmented reality (AR) has predominantly centred on visual experiences. However, the profound importance of sound in creating truly immersive experiences is widely recognised. The integration of Bluetooth Low Energy Audio (LE Audio) with artificial intelligence (AI) is anticipated to bring about transformative audio experiences across an array of mobile devices and accessories.
Bluetooth LE Audio: The Cornerstone of Next Generation Audio
Bluetooth LE Audio stands at the forefront of modern audio technology. Its merits encompass enhanced audio quality, minimised power consumption, broader interoperability, and streamlined development for both assistive hearing, hearing aids and wireless devices. One of its most promising features is Auracast™ broadcast audio, which allows simultaneous broadcast of several audio streams to a limitless set of receivers.
Such innovation enables a range of new of applications:
Direct public audio broadcasts into individual earbuds.
Live audio content sharing with friends and family.
Public announcements relayed privately.
Real-time sports broadcasts on TVs in public spaces.
Multi-language streams for silent TVs.
The Bluetooth SIG predicts that by the end of of 2027, 3 billion Bluetooth LE Audio-enabled devices are projected to launch on the global market, potentially motivating 2.5 million public venues to equip with Auracast™ broadcast transmitters by 2030.
Transformative Hearing Solutions
Recent shifts in the regulatory environment, especially with the U.S. FDA's green light for over-the-counter (OTC) hearing aid, assistive listening devices for individuals with mild to moderate hearing loss, have stirred the market. The objective is to provide accessible, affordable, and advanced listening solutions to a broader demographic. The expectation? These OTC solutions, backed by Bluetooth LE Audio and Auracast broadcast audio capabilities, will eclipse the 19 million hearing aid shipments recorded in 2021.
Moreover, major manufacturers are keen on blurring the lines, incorporating hearing augmentation functionalities in their consumer devices. Features like directional sound and ambient sound enhancements are now more commonplace, allowing users to experience clearer conversations in noisy environments, promising a more inclusive audio experience.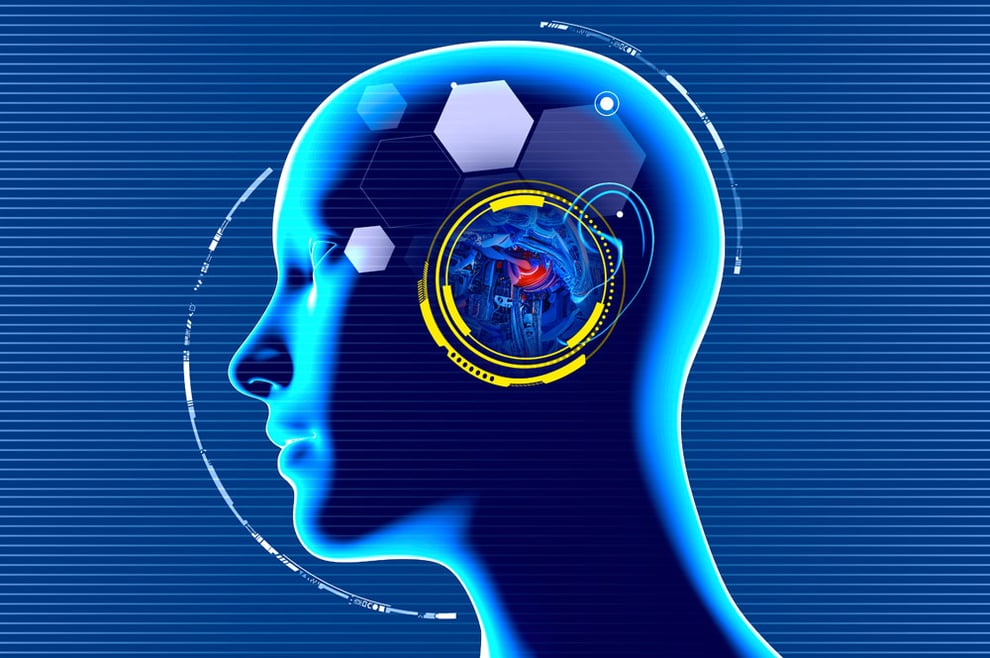 The future of intelligent, augmented and immersive connected audio


The AI Renaissance in Audio
AI is poised to redefine audio experiences. The integration of machine learning (ML), and natural language processing within audio devices is key to optimising both device performance and energy utilisation. AI's role has already been evident with advances in voice recognition, smart speakers and voice assistants but this is merely the tip of the iceberg.
Potential AI-driven applications include:
Intelligent, context aware voice-controlled user interfaces that respond naturally to human interactions.
Real-time audio language translation, using synthetic and augmented speech systems.
Contextual audio adjustments, including augmentation, sound filtering, isolation, spatial and directional audio and enhanced speech.
Enhanced sound quality in challenging or noisy environments, for example automotive or aviation contexts, which leverage adaptive audio streams and predictive speech techniques.
Navigating the Audio Future
The audio industry is transforming. Connected audio manufacturers that once prided themselves on sound quality and energy efficiency, now find these factors insufficient. The demand is for augmented and immersive audio experiences, with new audio technologies empowering developers to launch pioneering connected audio products and applications.
Bluetooth LE Audio's potential reminds us of the initial days of Bluetooth – an innovation with latent and far-reaching applications that has transformed our world today. As Bluetooth LE Audio continues this trend and gains momentum, it's likely to reveal untapped applications across the Internet of Things (IoT) landscape in the ensuing decade.
Integrating AI-driven audio experiences, these innovations promise to redefine our experience of sound and communication, auditory engagements, ensuring new and innovative audio experiences at home, in work and in public spaces.
What's Next for Connected Audio
The future of connected audio is a blend of technology, accessibility, and immersion. As these trajectories converge, we can anticipate an audio revolution, creating innovative new product categories, heralding unprecedented opportunities and experiences for consumers and industries alike.
Navigating these innovations and new uses cases in connected audio development will challenge developers to find and embrace new ways to realise the promise of these new products.
For more information about our testing services and how Nextgen test automation can support your wireless connected audio product development, please contact us today or call +44 3331 120 000.