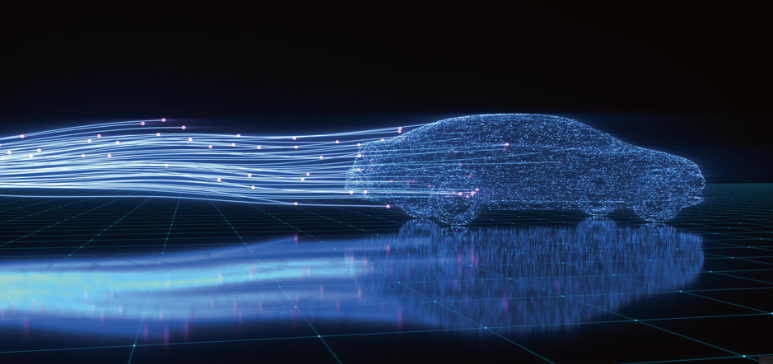 Infotainment systems, in-car navigation and entertainment are playing a crucial role in customers' car purchasing decisions. In an era where digital connectivity has become an integral part of daily life, consumers are now demanding the integration of their mobile phones with their vehicles. To meet these demands, automakers are investing in research and development to create new and improved infotainment systems, which are becoming a key differentiator for the industry.
To quote Audi's latest Activesphere concept which embodies this new focus; "Kilowatts and km/h or lateral acceleration are no longer at the top of the design specifications for this new generation of cars. Instead, the starting point is the interior, the occupants' living and experience sphere whilst travelling. Their needs and desires shape the space, the architecture, and the functions."
Integration Of Mobile Technologies
Apple CarPlay and Android Auto have revolutionised the way customers interact with their vehicles. The integration of mobile phone apps and ecosystems via these technologies has driven automotive engineering and product development, with a focus on creating an OEM experience unique to each brand. Automakers are also transitioning to "software-defined vehicles" to keep up with the rapid pace of technological innovation and meet customer demand for infotainment features.
Investment In R&D
The increased investment in infotainment R&D is set to change the traditional automotive product development process. Automakers are now focusing their resources and efforts towards the creation of advanced infotainment systems. The integration of artificial intelligence and 5G connectivity will further enhance the infotainment experience for customers, providing a more seamless and connected driving experience.
Automated Testing
Due to the complexity of infotainment systems, automotive manufacturers and suppliers are turning to automated testing during the development process to speed up the launch of reliable infotainment systems. Automated testing is also utilised when developing firmware updates post-launch, to enhance system performance and add new capabilities.
From Hardware Engineering To Software And Tech-Driven Systems Engineering
Software-driven vehicles require new and innovative customer-centric processes to meet the demands of customers who want advanced autonomous-driving features, personalisation options, and infotainment. To meet these modern demands, companies need to shift their R&D processes and operating models from hardware engineering to a combination of software and tech-driven systems engineering. The electrification of vehicles also presents challenges for automotive manufacturers and suppliers who need to shift their focus in product development capabilities, processes, and operating models from mechanical engineering towards electrical and electronics, software, and data engineering.
Challenges And Solutions
The increased use of software and technology in infotainment systems raises concerns about cybersecurity and data privacy. Automakers will need to address these issues to ensure customer confidence and trust in their systems. Companies can turn to technology providers such as Nextgen Technology (nextgen-technology.com) for innovative infotainment testing products and services to help overcome the challenges of meeting customer demands for infotainment innovation.
Conclusion
The demand for infotainment innovation is set to have a significant impact on the automotive industry and the way vehicles are developed and produced in the future. With advancements in technology and the integration of mobile devices, customers are now demanding more advanced infotainment systems.
To meet these demands, automakers are investing in R&D and utilising automated testing to ensure the reliability and performance of their systems. The future of infotainment in the automotive industry and these advancements will shape the industry going forward and ultimately improve the driving experience for customers.
To find out more about how Nextgen can help with complex automotive testing using our automated test solutions, please get in touch.