Automotive infotainment navigation systems are tested on a country-by-country basis to ensure compliance with different countries legislation, and from Summer 2022 new ISA (Intelligent Speed Assistance) regulations mandate strict testing of real-time location-based services. We look at how automated navigation testing systems can lighten the test load for QA departments.

"Using automated location tests as part of our strategy for navigation QA, we were able to reduce the amount of time our team were tied up with in-car drive testing by 25%."
OEM Infotainment Development Team Lead
Background
Different countries have different legislation around traffic alerts, speed camera notifications and danger zone alerts. In the European region a vehicle may easily cross national borders in a journey and the navigation system must adapt these notifications and alerts accordingly to remain legal.

For example, in the United Kingdom navigation systems can alert both fixed and mobile traffic speed cameras, but when crossing to France 'Danger Zones' can be alerted but not the exact locations of cameras. Germany prohibits the use of any device that alert users to location of fixed or mobile speed camera locations and so these must be deactivated by default.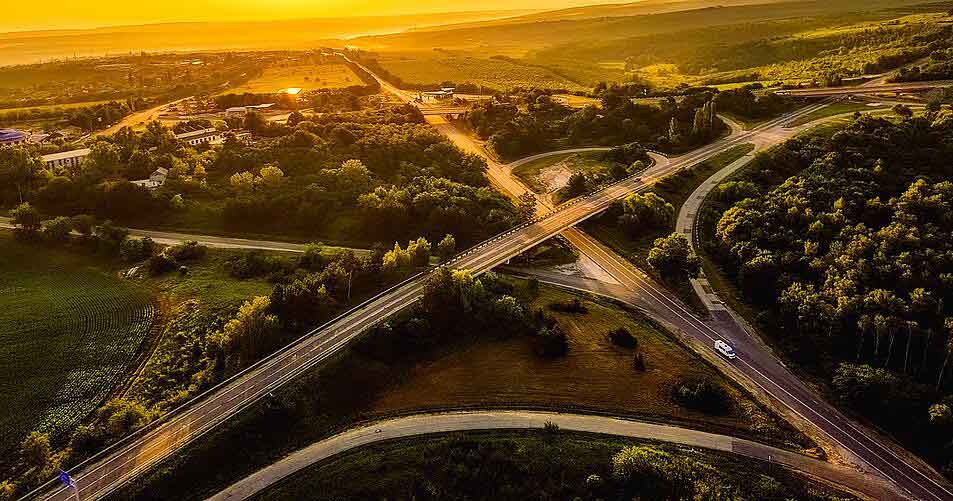 Legislation in Switzerland, Cyprus, Turkey and Macedonia makes all alerts and speed camera warnings illegal. This means for example that a vehicle journey crossing from France into Switzerland the infotainment navigation system must ensure that speed camera alerts and real time warnings are completely disabled.
Challenge
A further consideration for developers of automotive navigation is the Intelligent Speed Assistance regulations which come into force during 2022. From July 2022 all new vehicles must monitor and be aware of the speed limit, issuing a soft limit warning to the driver if the speed limit is exceeded.
This applies to all vehicles, whether or not a navigation system is fitted. These systems work using a combination of maps, cameras and dead reckoning. Automotive OEMs and navigation system developers are required to road-test these systems, with performance tests required to ensure speed limits are accurately recognised.
These tests are conducted over a 300+ kilometre route encompassing urban and extra urban roads and motorways and speed limits must be correctly recognised over 90% of the route.
Use lab automation to augment drive testing
For the OEM facing these test challenges, automation in the lab is a good way to augment the road-testing performed. While road tests are normally the only way to represent the complexity and unpredictability of real-world conditions, the unpredictability is also an inherent problem for developers, where lack of repeatability is an issue. Using a GNSS simulator the navigation testing can be reproduced in lab conditions with full control and repeatability.

Automated navigation testing
Nextgen ATAM Connect is used in such scenarios to automate multiple elements of the navigation system test, using a collaborative robot to interact with the infotainment touch screen and control the navigation system, as well as control over the GNSS simulator.

Mobile phone control provides support for Android Auto or Apple CarPlay functions, as well as providing support for navigation test cases to make and take calls while navigating. ATAM Connect features a cobot mounted vision system which can recognise text, symbols and other UI and map events.




Automated Repeatable GNSS drive test augmentation


During real world road testing the GNSS simulator is used to capture the drive route for later GNSS simulator playback, allowing for a full simulated drive test to occur in lab conditions with full reproducibility. Once in lab conditions, any or all of the route can be replayed, to locate and focus on issues for further analysis.
We have a video on automated navigation which also explores the challenges of different languages and voice recognition in navigation testing. Find more on Nextgen ATAM Connect here.

To find out more about Nextgen's automated testing services, get in touch to speak to one of our experts today.