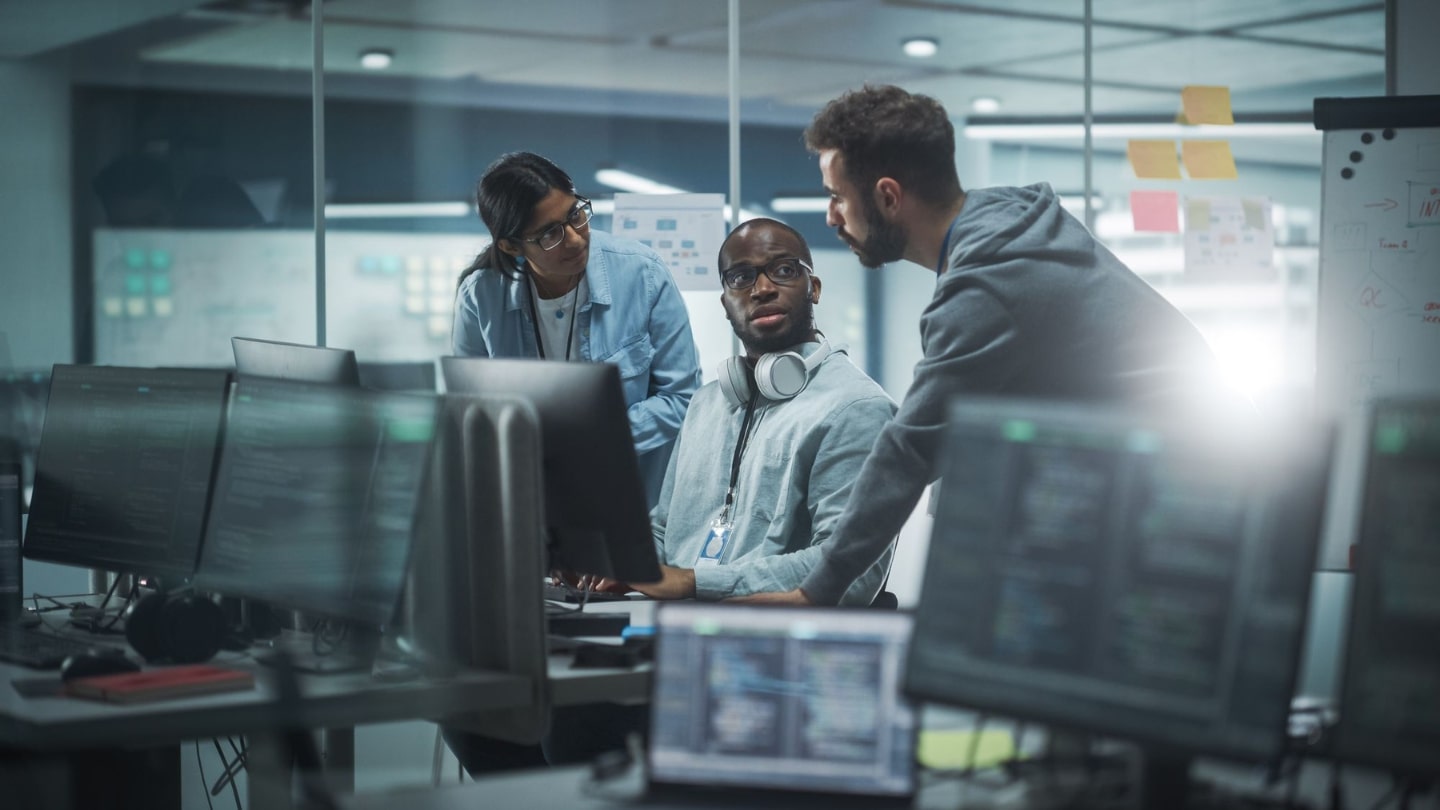 Stress testing involves testing a product or application under extreme conditions, beyond normal operating capacity, or over an unusually long period of time. Benefits of stress testing include determining and defining the limits of the device's 'normal' behaviour, and identifying potential performance bottlenecks – while also predicting a variety of potential mechanical failures and issues.

What Is Stress Testing?
Stress testing is a type of quality test used to determine the stability of a product or application – and involves subjecting the system to atypical levels of stress and performance conditions to highlight potential weaknesses and vulnerabilities. By identifying a system's weak points, QA teams can focus on the areas most in need of improvement – and the stress testing process can also provide insight into how systems are capable of handling peak usage periods, as well as unexpected scenarios. Regular stress testing ensures that systems are safe, reliable, and secure for end-users.
Stress testing is typically used in the later stages of hardware and application development, after functional testing and performance testing have been successfully completed.
How Does Automation Factor Into Stress Testing?
Automation plays a central role in modern stress testing, especially when using high test repeat cycles in the stress testing process. Stress testing can be automated in a number of ways, such as by allowing test engineers to simulate a larger number of real-world scenarios and usage conditions, and allowing the consolidation and analysis of data from multiple sources to give a more rounded and accurate assessment of performance under different levels of load.
Automated stress testing makes it easier to identify limitations and weaknesses in a product or application before they cause problems for customers in the real world, thus providing faster identification and resolution of issues, greater customer satisfaction, and reduced manual effort for QA teams.
For project managers, engineering team leaders, and QA managers, automation also enables better resource allocation, reducing the time and effort expended on repetitive tasks, and freeing up specialists to focus on more complex and mission critical aspects of each project, thus maximising the value of team effort. Automation can also improve the consistency, accuracy, and timeliness of the data collected through stress testing, empowering teams to make faster and better-informed decisions related to product improvements, prioritisation of issues, and the overall direction of the project to ensure market success.
The Five Main Ways In Which Automated Stress Testing Can Benefit Project Delivery:
1. Quickly identify potential failure points: Automating the stress testing process makes it easier for engineers to pinpoint the issues that could lead to product failure in extreme conditions, allowing them to implement changes before a product is released to market. This ensures an overall improved level of product reliability, as well as performance benefits for the end-user.
2. Improved product performance: Developers can use automation to accurately identify product performance bottlenecks and limitations in a shorter timeframe, allowing you to optimise the system for better reliability at these critical pain points. Product performance can also be enhanced through improved system stability and better scalability to meet the requirements of variable loads and unexpected usage scenarios.
3. Improved customer experience (CX) and satisfaction: Automated stress testing makes it easier to implement a systematic CX improvement strategy, by incorporating a wider range of stress factors and ensuring a seamless and high-quality user experience without performance issues. Automated stress testing can also help predict and resolve performance issues before the customer finds them, allowing the organisation to deploy customer service and technical support resources where they are most needed.
4. Earlier identification of issues: Automation can facilitate the identification of issues at an earlier stage of development, so that many issues can be pre-empted and resolved before production. This avoids the expense and delays associated with fixing problems later in the development cycle or after product launch – when they are much more costly and time-consuming to fix.
5. Proactive recovery planning: One of the main benefits of stress testing is the ability to create data-focused recovery plans and mitigations by highlighting potential failures and assessing a system's recovery and reset capabilities. Automation improves the speed and cost effectiveness of this process by helping conduct test scenarios more quickly and effectively than would be possible with manual testing, strengthening the robustness of the recovery and risk mitigation processes.
How Nextgen Automation Can Help With Stress Testing Processes
Nextgen's codeless automation system, ATAM Connect, can help accelerate stress testing cycles by automating the process of creating and executing stress tests– allowing QA teams to identify potential system issues more quickly and efficiently, and ultimately reducing time to market for products and applications. Nextgen ATAM Connect is intuitive to use for colleagues with varying levels of technical expertise, allowing a wide range of stakeholders to participate in the stress testing process, fostering collaboration and knowledge sharing, and reducing dependency on specialised coding skills.
To find out more about the practical benefits of Nextgen ATAM Connect for stress testing automation, please take a look at our case studies page, or call +44 3331 120 000 today to speak with one of our test automation specialists.