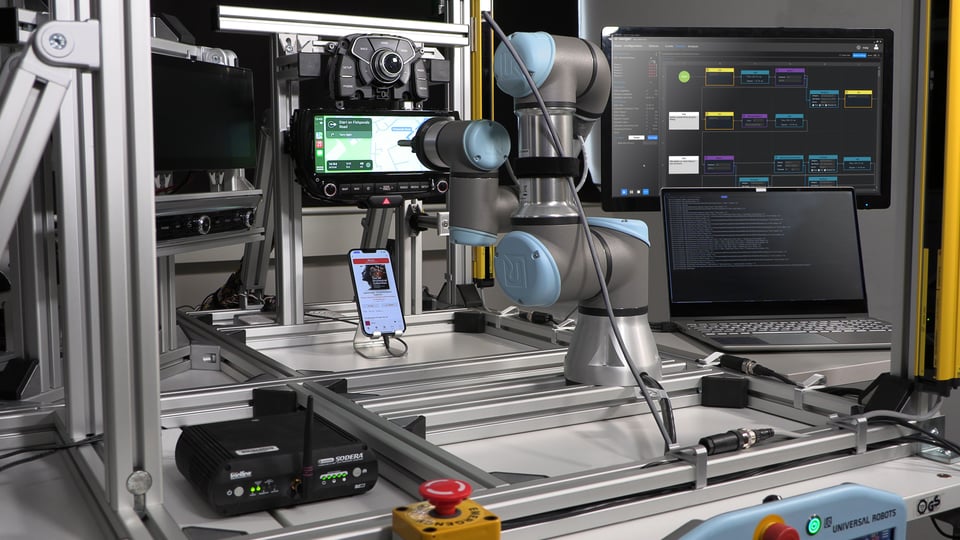 Pioneering Product Testing:
Introducing ATAM Connect End-to-End Test Automation
In our rapidly evolving digital world, product developers and QA teams are constantly looking for ways to optimise and enhance testing methodologies. As the line between physical and digital products blurs, we're presented with a unique challenge: how can we seamlessly test both connected hardware and their companion mobile apps simultaneously?
Addressing this challenge is the innovative end-to-end automation platform: Nextgen ATAM Connect.
Video : End to End Product & Companion Mobile App testing
Rise of the Companion App
With the increasing prevalence of smart devices, from smart home and home entertainment systems to car navigation, remote access and infotainment systems, there's a companion app for almost everything. These apps don't just function as user interfaces and remote controls but play pivotal roles in configuring, integrating, and maximising the capabilities of their respective devices.
Moreover, the enterprise sector has witnessed a surge in the deployment of mobile companion apps. Whether it's integrating office printers, adjusting office lighting systems, or streamlining access control mechanisms, companion apps have taken centre stage in business contexts too.
However, while these apps, devices and device ecosystems promise convenience and integration, they also introduce complexities in ensuring they work seamlessly, and customer frustration if they don't. This is where the need for an all-encompassing, end-to-end automated testing approach becomes crucial.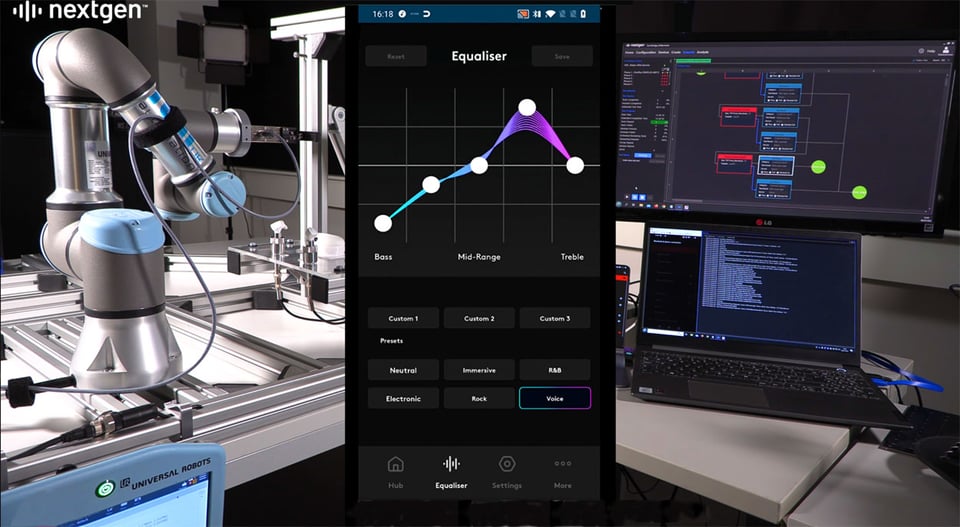 ATAM Connect: An End-to-End Testing Approach
For many product developers, a significant challenge has been the limitations of traditional testing methods when interfacing with physical, tangible products. It is common for different development teams to be assigned to hardware and app development, with teams having different approaches to development testing and QA. This disconnect often results in isolated testing of apps and hardware, which can overlook potential issues that arise when software interfaces with hardware.
Our video on automated app and product testing demonstrates the precision and power of ATAM Connect's automated testing capabilities for connected hardware and mobile app and cloud software. By simulating real-world scenarios, the platform offers a unique insight into how both the companion app and the connected device will function as a unified product experience.
Key features of the ATAMConnect platform:
Unified Testing Approach: ATAM Connect tests both software, cloud and mobile companion app functionalities as well as their interaction with connected product hardware, reflecting true end-user experiences.
End-to-end Coverage: From fintech mobile payment apps and payment terminals, fitness monitoring apps and health sensors, home automation apps and smart lights, the ATAMConnect automation platform ensures all angles of the user experience are covered.
Integration with Major Cloud Ecosystems: With built-in capabilities for Amazon Alexa, Apple HomeKit, Google Home, and more, ATAM Connect ensures your product integrates seamlessly with leading platforms.
The Evolution of Automated Product Testing
By leveraging ATAMConnect's end to end automation capabilities, developers and QA teams can anticipate:
Optimised Resources & Allocation: Automate repetitive tasks, allowing product development and QA teams to focus on pivotal development and quality challenges.
Increase Test Accuracy: With automation, there's reduced room for human error, ensuring a higher standard of product quality.
Enhance Brand Reputation: Delivering a product that offers a seamless experience, from the app interface to the device's performance, strengthens brand trust and loyalty.

Next Steps
The next advance of automated product testing isn't a mere aspiration; it's being realised with ATAM Connect. We invite product developers and QA professionals to explore our platform, and apply for a free onsite trial here, and together let's redefine the conventions of automated connected product testing.
Find Out More
To learn more about automated product testing and how it can benefit your business, and for further information about our testing services and how Nextgen can support your connected product development, and QA processes please contact us today or call +44 3331 120 000.
And, for a free on site trial of ATAMConnect click to get started below: